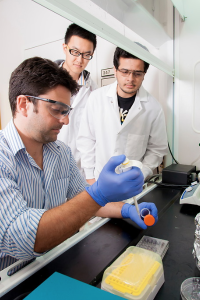 Publication Title
Applied and Environmental Microbiology
Abstract
Of four media tested, a tissue culture medium supplemented with a bovine serum albumin oleic acid complex provided the best leptospiral growth and cost efficiency.
Recommended Citation
Finn, M.A., Jones, R.H. Growth of saprophytic and pathogenic leptospira: evaluation of medium, temperature, inoculum, and cost (1976) Applied and Environmental Microbiology, 31 (1), pp. 134-137.