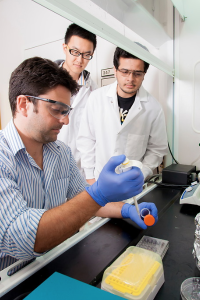 Publication Title
Northrop Grumman Engineering & Science Student Design Showcase
Abstract
In developing countries and following natural disasters, there is a need for a portable solar powered autoclave to properly sterilize surgical equipment because there is often no access to electricity or natural gas. Without proper sterilization of surgical equipment, infectious diseases may spread throughout a population.
Recommended Citation
Brandt, M., Green, M., Pearce, S., Soileau, L., Poster. (2016, April). Solarizer. Poster presented at the Northrop Grumman Engineering & Science Student Design Showcase, Florida Institute of Technology, Melbourne, FL.