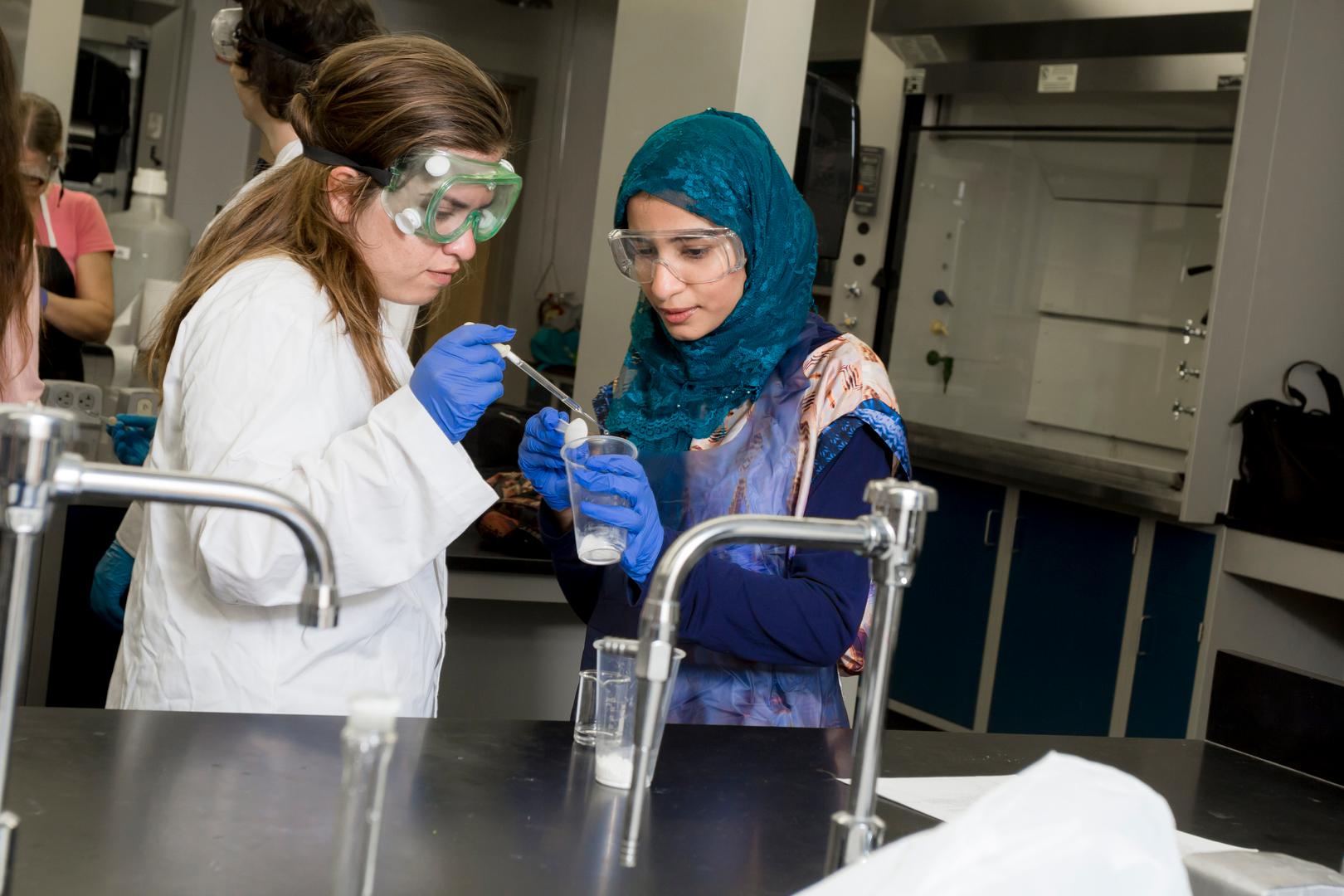 Publication Title
Arkivoc
Abstract
Diaroyl sulfides were prepared in one-pot reaction from ethylenediamine and carbon disulfide, via reaction of in situ generated ethylene-bis- carbamodithioates with aroyl chlorides. The reaction of diaroyl sulfides with acetylenic and ethylenic π-deficient compounds such as dimethyl acetylenedicarboxylate, ethyl propiolate, (E)-1,4-diphenylbut-2-ene-1,4-dione and 1,4-diphenylbut-2-yne-1,4-dione afforded the corresponding thionylated products. NMR spectroscopic data of the isolated products were discussed. © ARKAT USA, Inc.
DOI
10.3998/ark.5550190.0010.d06
Publication Date
12-4-2009
Recommended Citation
Aly, A.A., Brown, A.B., Hasaan, A.A., El-Shaieb, K.M., Bedaira, T.M.I. Carbamodithioates in the synthesis of diaroyl sulfides; selectivity in the addition of diaroyl sulfides to acetylenic and ethylenic π.deficient compounds (2009) Arkivoc, 2009 (xiii), pp. 66-77.