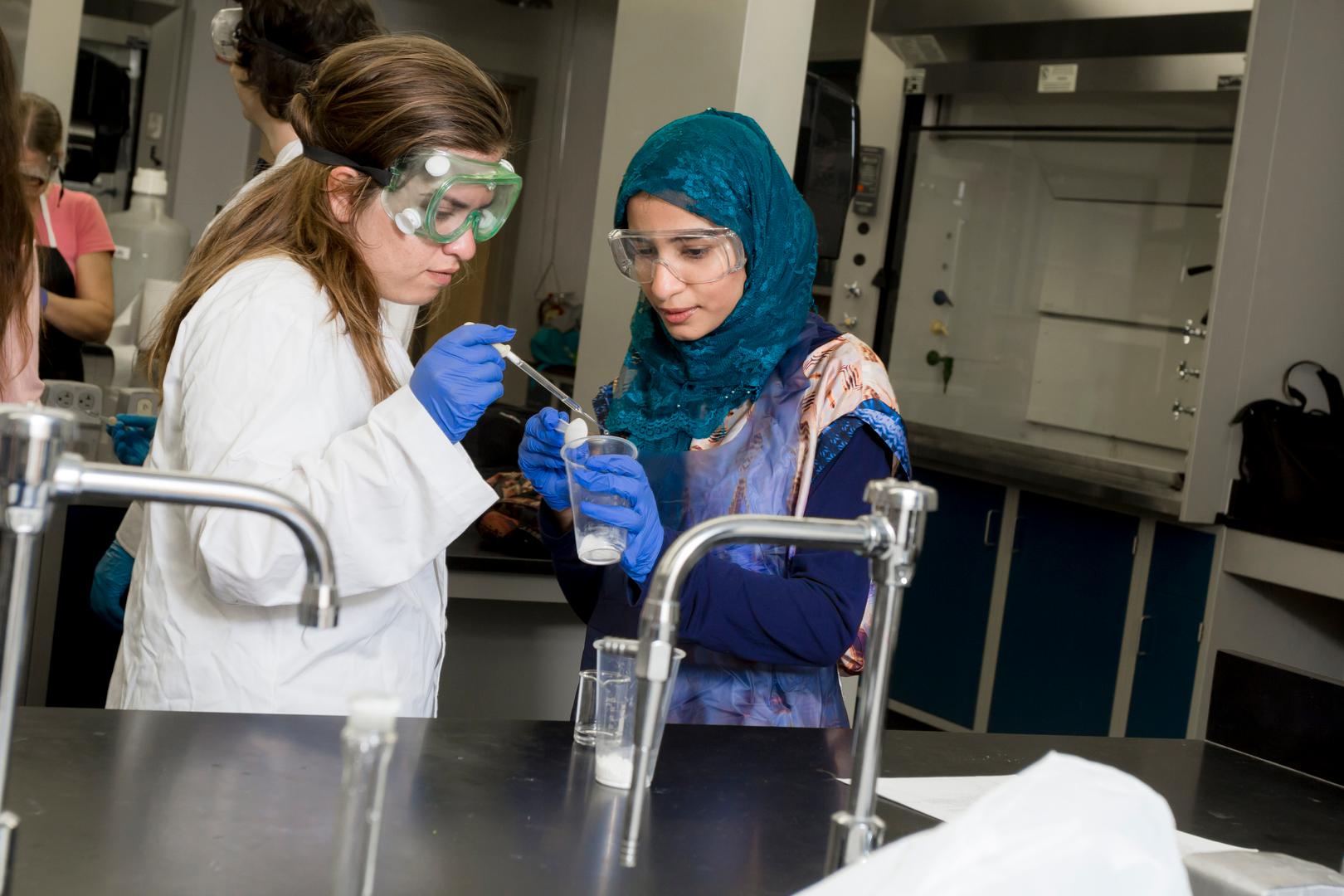 Document Type
Conference Proceeding
Publication Title
Physics Procedia
Abstract
The preparation of nanoAg@montmorillonite composite materials and their catalytic activity is reported in this article. The nanoAg@montmorillonite composite materials were prepared by the adsorption of silver NPs, with an average size about 30 nm, from their aqueous dispersion onto two types of montmorillonite with different chemical composition. Silver NPs were prepared via modified Tollens process, which involves the reduction of [Ag(NH 3)2]+complex cation by maltose. The amount of silver NPs anchored onto the MMT surfaces was determined by UV-VIS spectroscopy; the decrease in absorbance of the dispersion after the adsorption was monitored. Prepared nanocomposite materials were subsequently characterized by means of transmission electron microscopy (TEM) and powder X-ray diffraction (XRD). The reduction of 4-nitrophenol by sodium borohydride was chosen to examine the catalytic properties of the synthesized silver nanocomposite materials. © 2013 The Authors.
DOI
10.1016/j.phpro.2013.04.028
Recommended Citation
Karlíková, M., Kvítek, L., Prucek, R., Panáček, A., Filip, J., Pechoušek, J., Adegboyega, N.F. The catalytic behaviour of nanoAg@montmorillonite composite materials (2013) Physics Procedia, 44, pp. 231-237.